Slide
Immigration Lawyers
You Can Depend On
Slide
Immigration Lawyers
You Can Depend On
Slide
Immigration Lawyers
You Can Depend On
Global Logo Carousel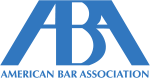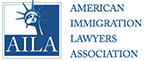 Allegheny County Immigration Lawyers
U.S. Immigration can be a complicated and emotional subject. Allegheny Immigration Group was founded on the understanding that a country can be judged by how it treats foreigners. Our mission is to provide competent, compassionate, client focused and supportive immigration representation for those who wish to visit, stay in, or become citizens of the United States. Allegheny Immigration Group are Pittsburgh Immigration Lawyers. We handle matters ranging from Immigration through Marriage, Fiancée Visas, Employment Based or Work Visas, Student Visas, and Investor Visas. Allegheny Immigration Group are also deportation defense lawyers and asylum lawyers.
At Allegheny Immigration Group, we offer Immigration Law consultations.
The principals of Allegheny Immigration Group are Joseph Murphy, Esquire, and Sean Logue, Esquire. Attorney Murphy has 18 years of personal experience representing immigration clients all over the United States. Attorney Murphy clerked on the Pennsylvania Supreme Court and has served as on the Allegheny County Court of Common Pleas as an Arbitrator intermittently since 2000. Attorney Logue brings a special perspective to the firm, representing both the case and the client in various Immigration and related legal matters. IMMIGRATION LAW
U.S. Immigration law is the Law governing who may be admitted the U.S., for what purposes those persons may be admitted, and when they must leave. U.S. Immigration has evolved over the years in many controversial and confusing ways due to changing political and geopolitical forces. Allegheny Immigration Group Lawyers are fully experienced with this sometimes complex maze of laws and regulations and are able to use that experience to navigate the immigration system on your behalf.
1

Contact Us Now

2

20+ Years of Experience

3

We Will Fight For You!
Fill out the contact form or call us at (412) 586-4131 to schedule your consultation.